Artec Lantec specializes in the marketing and distribution of electronic components in Israel, and supplies high tech companies of all sizes with their ongoing design requirements.
Israel is the design center of the world. It is the place to be for innovative companies. Artec Lantec helps leading manufacturers design their solutions in Israel, and has the resources, technical expertise and experience to manage and expedite supply chain requirements. We stock inventory locally or abroad, and ship anywhere in the world. This is the value of global collaboration.
We pride ourselves on providing the in-depth knowledge and technical support necessary to develop the products of tomorrow, and connect you to the most advanced technological innovation in the world.

Leading representative and stocking distributor.
Over 25 years expertise in electronic components and systems.
Vast global and local network enables discovering projects in conceptual stages.
Serving market leading vendors with projects distributed worldwide.
ISO certified and official supplier for Israel Ministry of Defense for unlimited quantities.
Artec Lantec: your partner in Israel.
Companies We Represent in Israel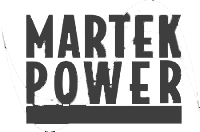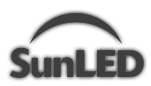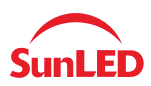 Source: Grand View Research Industry Insights The global fiber optics market size was valued at USD 5,411.0 million in 2015 and is expected to gain traction over the forecast period. The global market is majorly driven by the pursuit of high bandwidth communication and growing opportunities in the healthcare sector along with increasing government funding in the development of network infrastructure. The industry presents promising growth prospects throughout the forecast period in view of a combination of factors namely increasing investments and research undertaken by prominent players in the industry to develop and

Source: Export.gov - June 2017 Israel's Innovative Automotive Technology Industry Electronic components have become an increasingly significant part of a vehicle, having risen in the past 10 years from 10% to 40%. Originally developed for use in the aerospace and defense industries, Israeli companies have successfully adapted these technologies to civilian use with groundbreaking automotive technologies. In recent years, Israeli companies have invented a number of breakthrough technologies including specialized materials, advanced electronics, communication systems, driver awareness systems, automotive IT and security. More than 150 Israeli manufacturers supply systems, parts, modules and tooling to

Source: Export.gov - June 2017 Best Prospects/Services Israel is a major importer of electronic components.  As a developed technology market, Israel is always looking for innovative technologies and components to enhance product technical features. Developments in the Israeli telecom, defense and homeland security markets have had a positive effect on the increased demand for electronic components. Israel's purchasing nature is based on two main factors, price and technical support, which Artec Lantec excels at providing. Sales & Distribution Opportunities Israel offers opportunities for U.S. exporters of active components, RF & microwave, power amplifiers and semiconductors.